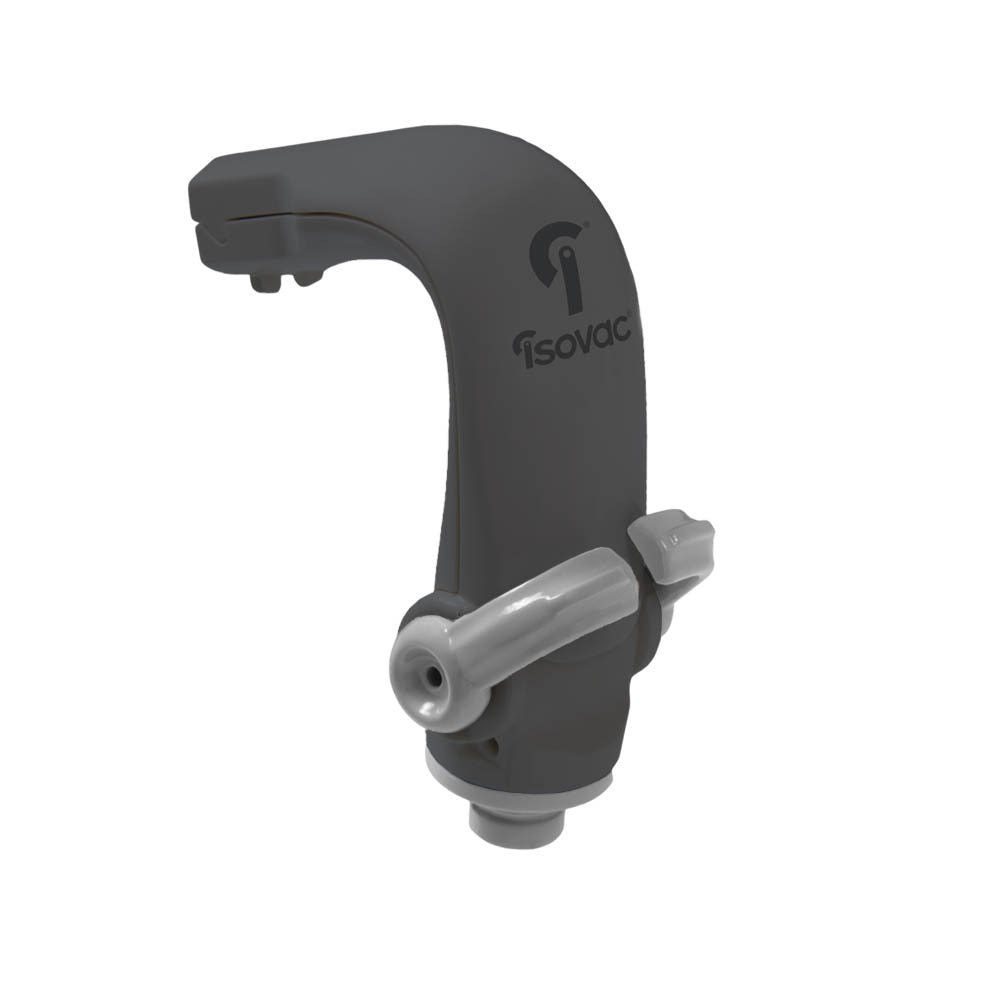 Product Description
Isovac® is a dental isolation adapter for clinical use by dental professionals. Connecting onto an existing HVE coupler or Saliva Ejector, the adapter easily integrates into every operatory including hygiene. It's like having an assistant for your dental hygienist.
Using our Mouthpieces, the adapter is designed to isolate two quadrants at once, simultaneously providing tongue and cheek retraction, and continuous suction allowing you to control moisture and humidity throughout the oral cavity, while improving patient management, safety, and comfort.
The Isovac Dental Isolation Adapter Single-Pack comes with: one (1) Control Head, Suction Line Plug, Suction Channel Tube Brush, O-ring Maintenance Kit, and Instructions for Use.
Specifications
Dual quadrant hands-free suction
2 x 1 x 3 in (50 x 25 x 75 mm)
1 7⁄16 oz (41 g)
Bio-compatible polymer
One-year Manufacturer's Warranty
Isolite Systems guarantees the highest level of quality for every item we manufacture. Every system comes with a one-year manufacturer's warranty on all parts and components.
Free Training Required
Our research has shown that clinicians and their teams that receive professional training from us have an increased rate of success with a new Isovac system. This benefits your patients, your team and helps you get the most out of your investment in a new Isolite system.
We are committed to your success and ensuring your team and your patients have a positive experience with your new Isovac purchase. That's why we require system training for all new customers and for existing customers ordering for a new location. This required training is provided at no additional cost to you.
Your system order will not ship to your office until a training date is scheduled.